WELCOME to the Sept 2004 edition of the Shalomindia.com E-Info Service.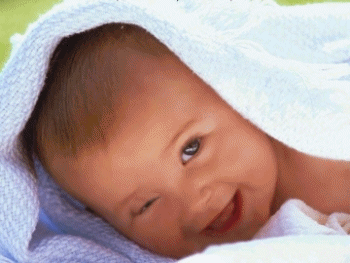 CO1 15:52 In a moment, in the twinkling of an eye, at the last trump:
for the trumpet shall sound, and the dead shall be raised incorruptible,
and we shall be changed. For this corruptible must put on incorruption,
and this mortal must put on immortality.
---
A Lesson in Life
Everything happens for a reason. Nothing happens by chance or by means of good or bad luck. Illness, injury, love, lost moments of true greatness and sheer stupidity all occur to test the limits of your soul. Without these small tests, if they be events, illnesses or relationships, life would be like a smoothly paved, straight, flat road to nowhere.
If someone hurts you, betrays you , or breaks you heart, forgive them. For they have helped you learn about trust and the importance of being cautious to who you open your heart to.
If someone loves you, love them back unconditionally, not only because they love you, but because they are teaching you to love and opening your heart and eyes to things you would have never seen or felt without them.
Make every day count. Appreciate every moment and take from it everything that you possibly can, for you may never be able to experience it again.
Talk to people you have never talked to before, and actually listen. Hold your head up because you have every right to. Tell yourself you are a great individual and believe in yourself, for if you don't believe in yourself, no one else will believe in you either.
You can make of your life anything you wish. Create your own life and then go out and live it.

---
CO1 15:33 Be not deceived: evil communications corrupt good manners.

The first connection every child has is with his or her
mother. It starts in the womb, and as soon as the newborn
baby is in his or her mother's arms and on her breast, that
connection or bonding is reinforced and sealed. Sadly, the
child who doesn't have healthy bonding in those early years
is being programmed for life-long problems unless he or she
goes through a healthy recovery program. If a young child
feels no bonding at all, he/she can soon die.

Connection and bonding are essential for our entire
lifetime. We cannot live without them. As counselors tell
us, we cannot "not be bonded." Thus, if we are not bonded
in healthy ways to healthy people, we will be bonded in
unhealthy ways to unhealthy people or things. For example,
some people stay in very destructive and toxic
relationships for fear of being isolated and disconnected
from everyone. Others become bonded to their work,
gambling, drugs, alcohol, sex, material possessions and so
on.

Healthy bonding needs to be a priority of every one of us
and should be available in every church. If you can't find
it there, find it with some open, non-judgmental, healthy
friends, or in a recovery or twelve-step group if
necessary. Healthy bonding and connection to healthy people
is essential for healthy, wholesome, and meaningful lives.

As the Bible reminds us, the company we keep affects our
lives.

---
WHAT LEADERS MUST DO

Learn your Past.
It's much easier to recover from mistakes and failures when you're young. Plus, the more skilled you are at what you do, the more opportunities you will have to grow in your career, influence other people, and pass what you've learned.
Pay the price.
There is no success without sacrifice. If you succeed without sacrifice, it's because someone else who went before you paid the price. If you sacrifice and don't see success, then you can be sure someone who follows behind you will reap success.
Develop solid relationships.
You can't have a rich life alone; the most rewarding experiences happen with other people. Don't put so much energy into work that you have nothing left for friends and family.

Prepare for the future.
As I often say, options are one of your most precious commodities. There are no 100-percent guarantees, of course, but making wise financial choices now when it comes to spending, saving, and investing greatly increases the likelihood that you will have options later in life. Find purpose for your life.
---
Work hard at what you like to do and try to overcome all obstacles

Laugh at your mistakes and praise yourself for learning from them

Pick some flowers and appreciate the beauty of nature

Say hello to strangers and enjoy the people you know

Don't be afraid to show your emotions laughing and crying make you feel better

Love your friends and family with your entire being they are the most important part of your life

Feel the calmness on a quiet sunny day

Find a rainbow and live your world of dreams always remember life is better than it seems
---
THE BEST MEDICINE
"Laughter and tears are both responses to frustration and exhaustion. I myself prefer to laugh, since there is less cleaning up to do afterward."
- Kurt Vonnegut
"Laughter gives us distance. It allows us to step back from an event, deal with it, and then move on."
- Bob Newhart
"Laughter is the corrective force which prevents us from becoming cranks."
- Henri Bergson
---
Always.......(King James Version)
PSA 16:8 I have set the LORD always before me: because he is at my right hand, I shall not be moved.

LUK 21:36 Watch ye therefore, and pray always, that ye may be accounted worthy to escape all these things that shall come to pass, and to stand before the Son of man.

COL 1:3 We give thanks to God and the Father of our Lord Jesus Christ, praying always for you,

PE1 3:15 But sanctify the Lord God in your hearts: and be ready always to give an answer to every man that asketh you a reason of the hope that is in you with meekness and fear:

PHI 1:4 Always in every prayer of mine for you all making request with joy,

CO1 1:4 I thank my God always on your behalf, for the grace of God which is given you by Jesus Christ;

CO1 15:58 Therefore, my beloved brethren, be ye stedfast, unmoveable, always abounding in the work of the Lord, forasmuch as ye know that your labour is not in vain in the Lord.

CO2 2:14 Now thanks be unto God, which always causeth us to triumph in Christ, and maketh manifest the savour of his knowledge by us in every place.

CO2 4:10 Always bearing about in the body the dying of the Lord Jesus, that the life also of Jesus might be made manifest in our body.

CO2 5:6 Therefore we are always confident....

CO2 9:8 And God is able to make all grace abound toward you; that ye, always having all sufficiency in all things, may abound to every good work:

GAL 4:18 But it is good to be zealously affected always in a good thing, ...

EPH 5:20 Giving thanks always for all things unto God and the Father in the name of our Lord Jesus Christ;

EPH 6:18 Praying always with all prayer and supplication in the Spirit, and watching thereunto with all perseverance and supplication for all saints;

ECC 9:8 Let thy garments be always white; and let thy head lack no ointment.

DEU 6:24 And the LORD commanded us to do all these statutes, to fear the LORD our God, for our good always, that he might preserve us alive, as it is at this day.

EXO 27:20 And thou shalt command the children of Israel, that they bring thee pure oil olive beaten for the light, to cause the lamp to burn always.
---
Prayer Requests
===============
Please contact us for your prayer requests at
http://www.shalomindia.com/prequest.php
Read & search online Holy Bible at http://www.shalomindia.com/bible.html
---
Today's Bible Verse
CO1 15:56 The sting of death is sin; and the strength of sin is the law.

CO1 15:57 But thanks be to God, which giveth us the victory through our Lord Jesus Christ.

This E-Info Service is from:
Shalomindia.com Faith Ministry, Mumbai, INDIA.
http://www.shalomindia.com


Read this news letter online at http://www.shalomindia.com/newsletter/sept04.htm
---
(c) Copyright 1998-2004 Shalomindia.com
---