WELCOME to the Nov 2004 edition of the Shalomindia.com E-Info Service.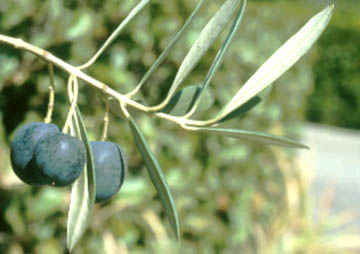 JER 29:11 For I know the thoughts that I think toward you, saith the LORD, thoughts of peace, and not of evil, to give you an expected end.

---
Hear God's Voice
Jesus said "I will show you what he is like who comes to me and hears my words and puts them into practice. He is like a man building a house, who dug down deep and laid the foundation on rock" Luke 6:46,47

Prayer is two-way communication. God wants to speak to us when we meet with him in prayer. His desire to speak to us is far greater than our desire to hear from him. He is not going to make it difficult. Often God makes it too simple, and we can miss what he is saying to us because we are seeking the wrong thing - an obviously supernatural voice - audible, and preferably from a six foot angel dressed in white, so that there is not the slightest doubt that it is God speaking to us! We should take comfort from Samuel, who took three attempts before he was able to recognise God's voice speaking to him. ()
Remember that God wants us to listen to him. In Proverbs we read "Blessed is the man who listens to me, watching daily at my doors, waiting at my doorway. For whoever finds me finds life and receives favour from the Lord." (Proverbs 8:34) and Jesus said "My sheep listen to my voice." (John 10:27)

God speaks to us in many ways. Here are some of them :

Through the Bible. The Bible is God's living word. We should not be surprised that when we read a passage there is something in it which jumps out at us, that is particularly relevant to our situation. Particular verses come into our minds as we pray, and God will use some of them to speak to us. Hebrews 4:12 reminds us that "the word of God is living and active" and "sharper than any double edged sword." Clearly we need to be reading the bible regularly if God is to use it to speak to us.
Through Others God can use others in unremarkable ways such that they themselves are often unaware that they are being used. We can recognise significance in their words or actions, or in their timing. A series of coincidences becomes God-incidences!
To us in our hearts. When God speaks to us as we pray it can be similar to the "voice" of our conscience. Over time we come to recognise God speaking in our thoughts and placing things onto our minds. This will take practice, and there will be times when you are unsure whether it is God or your own thoughts.
Through words and pictures. Through the Holy Spirit, God can give us certain pictures, visions or words. We may understand the meaning of these immediately, or they may require sharing with others, so that someone else can explain them to us, or God may reveal it to us over time.
Sometimes when we pray God can be silent - we can listen yet hear nothing. At these times it may be up to us to respond to what he has already spoken to us by putting it into practice in our lives. However, we should test things that we believe have come from God. I Thessalonians 5:19 says "Do not put out the Spirit's fire; do not treat prophecies with contempt. Test everything." Whilst we should believe that the word of God is active today, and that God wants to communicate with us, it is only wise to check out what we believe God may be saying to us. These words don't carry the same weight of scripture, and do need to be weighed carefully. Otherwise we run the risk of believing something is from God, waiting for him to fulfil it, and being disappointed when that doesn't happen, and feeling let down by God. Whilst the principal test is whether something is in line with scripture, God will not give us any words which are not in line with the Bible, His Word; it is also useful to share the message with other mature Christians for their reflection and discernment.

Pointers for Prayer : Hearing God takes practice. Do make sure that you leave some time for God to speak to you in your prayer time, and do ask him to speak to you - tell him that you want to hear his views and that you seek his will.
---
First Love

Of course, sometimes we are part of the problem rather than the solution.
A certain sea-side town was justly proud of its rescue squad. They were able
seamen with a concern for others. Whenever there was a shipwreck on the jagged
rocks that protruded along the coast near the little town, the members of the
rescue squad would quickly man their rescue boats and make their way out to
render whatever aid they could, even under the most dangerous conditions.
In order to show their appreciation for this dedicated crew, the town built a
rescue station right on the edge of the sea. They held community events to
raise funds to furnish it with the very latest in rescue equipment. They
provided opportunities for the latest training in rescue techniques. Their
faith in their rescue squad was not in vain. For several years this committed
crew saved many lives through their tireless efforts.
However, as time went on, some new furnishings were added to the station.
Thick carpeting, plush chairs, a checkerboard, a kitchen. Soon what had been a
rescue station became more and more a social hall, a meeting place for the
members. Now when the alarm sounded, fewer members of the rescue squad
responded. They found it difficult to leave the comfortable confines of the
rescue station.

Let's examine our Christian life whether we are holding faith and first love today?
REV 2:4 Nevertheless I have somewhat against thee, because thou hast left thy first love..

---

FAMILY - 10 Tips for a Happy Marriage
Never bring up mistakes of the past.
Stop criticizing others or it will come back on you. If you forgive others, you will be forgiven (Luke 6:37).


Neglect the whole world rather than each other.
And how do you benefit if you gain the whole world but lose your own soul in the process? (Mark 8:36)


Never go to sleep with an argument unsettled.
And don't sin by letting anger gain control over you. Don't let the sun go down while you are still angry (Ephesians 4:26).


At least once a day, try to say something complimentary to your spouse.
Gentle words bring life and health; a deceitful tongue crushes the spirit (Proverbs 15:4).


Never meet without an affectionate welcome.
Kiss me again and again, your love is sweeter than wine (Song of Solomon 1:2).


"For richer or poorer" - rejoice in every moment that God has given you together.
A bowl of soup with someone you love is better than steak with someone you hate (Proverbs 15:17).


If you have a choice between making yourself or your mate look good, choose your mate.
Do not withhold good from those who deserve it when it's in your power to help them (Proverbs 3:27).


If they're breathing, your mate will eventually offend you. Learn to forgive.
I am warning you, if another believer sins, rebuke him; then if he repents, forgive him. Even if he wrongs you seven times a day and each time turns again and asks forgiveness, forgive him (Luke 17:3,4).


Don't use faith, the Bible, or God as a hammer.
God did not send His Son into the world to condemn it, but to save it (John 3:17).


Let love be your guidepost.
Love is patient and kind. Love is not jealous or boastful or proud or rude. Love does not demand its own way. Love is not irritable and it keeps no record of when it has been wronged (1 Cor. 13:4,5).

---
"You were born an original. Don't die a copy."
- John Mason
"In truth, it's love, not diamonds, that's the gift that
keeps on giving. What's more, love generates itself. The
more you give away, the more you have left."
---
Prayer Requests
===============
Please contact us for your prayer requests at
http://www.shalomindia.com/prayer.php
Read & search online Holy Bible at http://www.shalomindia.com/bible.html
---
Today's Bible Verse

ISA 48:17 Thus saith the LORD, thy Redeemer, the Holy One of Israel; I am the LORD thy God which teacheth thee to profit, which leadeth thee by the way that thou shouldest go.

This E-Info Service is from:
Shalomindia.com Faith Ministry, Mumbai, INDIA.
http://www.shalomindia.com

Read this news letter online at http://www.shalomindia.com/newsletter/nov04.htm
---
(c) Copyright 1998-2004 Shalomindia.com
---