WELCOME to the July - 2008 edition of the Shalomindia.com E-Info Service.
You can send us inspiriting messages or testimonies to share among our readers...
Most of the messages are collected from various spiritual e-articles, books and religious sites.
---
More on God's Faithfulness and His Promises
No temptation has overtaken you except such as is common to man; but God is faithful, who will not allow you to be tempted beyond what you are able, but with the temptation will also make the way of escape, that you may be able to bear it. (1Co_10:13)
When we are considering the promises of God, it is invaluable to keep His faithfulness in view. Our present verse helps us focus on the faithfulness of God, while offering to us more promises from our God of promises.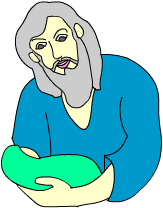 The setting for our meditation is temptations (or, testings). "No temptation has overtaken you." It is interesting to note that this word translated as temptation could also be rendered as "testing." This gives insight into the frequent question that is raised during difficult times: "Is this the enemy, or is this the Lord?" In the midst of the battles of life, the enemy of our souls wants to entice us into wrong responses like doubt, fear, or compromise. On the other hand, in the same battles, the Lord wants to test us (to exercise our faith). Appropriately, this one term can be used for both situations. Thus, in any temptation or testing, we can be assured that our struggles are not unique. "No temptation [or, testing] has overtaken you except such as is common to man." Whatever our struggle, the Lord has dealt with it innumerable times before.

However, there is a far more significant factor here than the commonplace nature of our difficulties. That is the faithfulness of God: "but God is faithful." This is the pivotal issue in our impossibilities. Too often, we find ourselves fainting at the challenges that we face. We sense our own unreliability. We are concerned that we may prove unfaithful. God wants us to concentrate on His faithfulness.

After reminding us of God's faithfulness, the Spirit brought forth two promises that bring hope to those in temptations and testings. First, God will not allow battles that are inappropriate for our stage of spiritual growth. He "will not allow you to be tempted beyond what you are able." Second, God will eventually provide a way out of the battle. He "will also make the way of escape." If our spiritual development can only properly respond in faith to the enemy's "mortar shells," the Lord will not allow him to drop spiritual "atomic bombs" on us. Also, whatever the difficulty involves, the Lord will see us through ("that you may be able to bear it"). Furthermore, He will eventually rescue us as well. We can count on God fulfilling these promises, because "God is faithful."
Dear Lord, thank You for exposing the lie of the enemy that my trials are unique. Thank You for promising to see me through and bring me out. Lord, help me to rest my expectations on Your faithfulness, in Jesus name, Amen.
---
Once More on God's Ability and His Promises
Now to Him who is able to do exceedingly abundantly above all that we ask or think . . . . (Eph_3:20)
These opening words from one of the most well-known benedictions in all of the New Testament offers a unique opportunity to consider God's ability, as related to His promises. How able is God? He is "able to do exceedingly abundantly above all that we ask or think. " Could we possibly ask for more than God has already promised? Could we properly think greater things than God has promised? Well, let's reflect upon some of the promises of God that we have already considered.

We have seen that God promised to make a mighty nation with world-wide blessings from one man, Abraham. "I will make you a great nation . . . and in you all the families of the earth shall be blessed" (Gen_12:2-3). God also promised to deliver His people from bondage into an abundant land. "I will bring you up out of the affliction of Egypt . . . to a land flowing with milk and honey" (Exo_3:17). He also promised to fight for His people. "The LORD your God, who goes before you, He will fight for you" (Deu_1:30).

Additionally, God promised an eternal kingdom for his people, through the line of David. "And your house and your kingdom shall be established forever before you. Your throne shall be established forever" (2Sa_7:16). Further, God promised that His Messiah would sit on that eternal throne. "A Branch shall grow out of his roots. The Spirit of the LORD shall rest upon Him" (Isa_11:1-2).

Moreover, God promised that Messiah would be a unique King. "A bruised reed He will not break, and smoking flax He will not quench" (Isa_42:3). Ultimately, the Father promised that the Messiah Himself (Jesus) would be the new covenant of grace. "I, the LORD, have called You in righteousness, and will . . . give You as a covenant to the people" (Isa_42:6). Correspondingly, the Lord promised that this covenant of grace would provide forgiveness of sins ("I will forgive their iniquity, and their sin I will remember no more" — Jer_31:34), intimacy with God ("They all shall know Me, from the least of them to the greatest of them" — Jer_31:34), and an inner work of God to change us from the inside out ("I will put My law in their minds, and write it on their hearts" — Jer_31:33).

Certainly, we could not ask or think beyond these promises. Yet, our God is able to do far beyond these extraordinary matters. What confidence this gives us regarding God's promises, as well as every prayer we offer based on these promises!
Almighty God, how often I underestimate Your ability and thereby end up doubting Your promises. Lord, I praise You that You are able to do far beyond my prayers or thoughts — and every promise that You have ever made!
---
THE SECRET OF THE QUIET HEART
"Be still, and know that I am God."-- Psa_46:10.
"Sit still, my daughter, for the man will not rest, until he have finished the thing this day."-- Rth_3:18.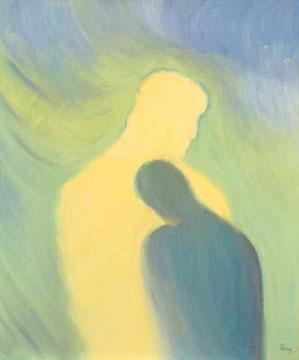 PARADISE HAS vanished from our world, as the picture of a landscape vanishes when swept by storm. And our race stands in much the same plight as did Naomi and Ruth in this old-world story. We have lost our inheritance, and the one barrier which stands between us and despair is the Person and Work of our Lord Jesus Christ. But, thank God, we need have no doubt as to the sequel. For as Boaz claimed back the estate for Ruth, so may we be confident that Jesus Christ will never be at rest till this sin-stained and distracted world is restored to her primitive order and beauty, as when the morning-stars sang for joy.

Jesus is our near Kinsman by His assumption of our nature. He is the nearest and dearest Friend of our race, who stooped to die for our redemption. And the fact that He carried our nature in Himself to heaven, and wears it there, is an indissoluble bond between us. Sit still! do not fret! He will never fail, as He will certainly never forsake!

Let us seek the quiet heart in our prayers. Prayer must arise within us as a fountain from unknown depths. But we must leave it to God to answer in His own wisest way. We are so impatient, and think that God does not answer. A child asked God for fine weather on her birthday, and it rained! Some one said, "God didn't answer your prayer." "Oh yes," she replied, "He did, God always answers, but He said No!" God always answers! He never fails! Be still! If we abide in Him, and He abides in us, we ask what we will, and it is done. As a sound may dislodge an avalanche, so the prayer of faith sets in motion the power of God.

In times of difficulty--be still! Thine enemies are plotting thine overthrow! They laugh at thy strong confidence! But hast thou not heard His voice saying: "This is the way, walk ye in it"? Then leave Him to deal with thy foes from whatever quarter they come. He is thy Rock, and rocks do not shake. He is thy High Tower, and a high tower cannot be flooded. Thou needest mercy, and to Him belongeth mercy. Do not run hither and thither in panic! Just quietly wait, hushing thy soul, as He did the fears of His friends on the eve of Gethsemane and Calvary. "Rest in the Lord, wait patiently for Him." "Be still, for He will not rest, until He hath finished the thing this day."

PRAYER
If this day I should get lost amid the perplexities of life and the rush of many duties, do Thou search me out, gracious Lord, and bring me back into the quiet of Thy presence. AMEN.
---
Shalom India Prayer Cell
Prayer Requests
===============
Please contact us for your prayer requests at
http://www.shalomindia.com/prayer.php
At the ShalomIndia.com, we received numerous prayer requests each day through our online prayer request page. These prayer requests are a wonderful opportunity for both the giver and the receiver. Those who submit the prayers are opening the door to communication and healing from God. Those who receive the prayers are giving themselves the opportunity to join with God in the process of extending God's Love, Peace, and Truth in reply.

Being a member of the Prayer Requests Team is a wonderful opportunity to deepen your own healing, peace, and understanding as you extend it to others. There are, of course, no obligations by joining the ShalomIndia Prayer Cell Team. Joining the prayer group is absolutely free
So we request you to come and join with us for your deliverance as well as your fellow beings.
Prayer Cell Address:

Shalom India Prayer Cell
313, St. Lawrence High School, Asha Nagar
Thakur Complex, Kandivali East, Mumbai 400101
Tel. 0091-93246 30219
Timing : Shalom india Prayer cell meet on every Sunday evening 5 to 8 Pm to pray about specific topics which we have receiving through our online prayer as well as personal prayer request from the gathering.
Read & search online Holy Bible at http://www.shalomindia.com/bible.html
---
This E-Info Service is from:
Shalomindia.com Faith Ministry, Mumbai, INDIA.
http://www.shalomindia.com

Read this news letter online at http://www.shalomindia.com/newsletter/july08.php
---
(c) 1998-2008 Shalomindia.com , Free to share all the message/articles through emails or non-commercial web sites..
---
Home Page | Newsletters Archives