WELCOME to the April - 2014 edition of the Shalomindia.com E-Info Service.
You can send us inspiriting messages or testimonies to share among our readers...
Messages are collected from various spiritual e-articles, books and religious sites.
---
Strong in faith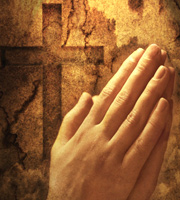 Take good care of your faith , for faith is the only means by which you can get blessings . If we want the blessings of God, nothing can recover them down but faith . Prayer can not draw down answers to the throne of God except the fervent prayer of the man who believes .

Faith is the angelic messenger between the soul and the Lord Jesus in glory. Let this angel be withdrawn, we can neither send up prayer, nor receive the answers. Faith is the telegraphic wire which connects heaven and earth , where the love of God messages fly so fast, before we call he answers , and while we are still talking , he hears us . But if that telegraphic wire of faith be broken, how can we receive the promise ? Am I in trouble? - I can help trouble by faith. Am I defeated the enemy? - My soul on her dear Refuge leans by faith.

There is no road between my soul and heaven. In deepest winter faith is a road on which horses can travel prayer - yes, and better for the biting frost, but the blockade of the road, and how do we communicate with the great king ? Faith links me with divinity . Faith takes me to the power of God . Faith engages on my side the omnipotence of the Lord .

Faith assures all the attributes of God in my defense. It helps me to defy the hosts of hell. But without faith how can I receive anything from the Lord ? That he who doubts - which is like a wave of the sea while - wait for it will receive from God ! Shows your faith , because with it you can win all things, but the poor of you art , but without it you can get anything. "If thou canst believe, all things are possible to him who believes .
Charles Spurgeon
Feeding the Five Thousand
The Only Miracle Recorded in All Four Gospels

And he commanded the multitude to sit down on the grass, and took the five loaves, and the two fishes, and looking up to heaven, he blessed, and brake, and gave the loaves to his disciples, and the disciples to the multitude— Mat_14:19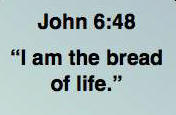 This is the only miracle recorded in each of the four Gospels. Note first that this miracle had its roots in Christ's compassion. When He stepped ashore and saw much people, we read that He was moved with compassion towards them. And all the healing, and teaching, and feeding of that memorable day sprang from that pity in the heart of Christ. And that is the glory of divine compassion it is the source and spring of noble deeds. Often we pity where we cannot help. But the compassion of Jesus sprang into action always. It set Him healing, teaching, feeding hungry men, and it still draws Him to the same service. Is Christ my compassionate High Priest today? He will feed me when my soul is starving.
One Food for All
Mark, too, there was but one food for all these thousands. The rich were there, journeying to Jerusalem, and the poorest of the poor were there Yet Jesus fed them all with the same bread. Now the wonderful thing about Christ—the living Bread—is that He satisfies us all.
In times past, God had called water from the rock, and brought manna from the windows of heaven.
The Bread Increased in the Breaking of It. We see, too, that it was in the breaking that the bread increased. A wonder-worker would have touched the loaves, and made them swell and multiply before the crowd. But Jesus blessed, and brake, and gave to the disciples, and as they brake the bread, it increased. And ever, through the breaking, comes the increase, and in the using of our gifts, with God's blessing, are our gifts enlarged. Trade with your talent bravely, and it shall be five. Power springs from power, and service out of service. Never try to do good, and you will find no good to do. Do all the little good you can, and every day will bring a fresh capacity and a new opportunity, until you find that "there is that scattereth and yet increaseth."
Careful of the Fragments
And lastly, note that Jesus was very careful of the fragments. One would have thought that Jesus was too rich to trouble Himself about the fragments. Jesus is imperious. "Gather the fragments that remain," is His command. And the twelve disciples, who a little before had been sent out to heal and teach and preach the Gospel, had now, in the presence of the thousands, to set about sweeping the crumbs. It was a splendid discipline. Someone has said that if two angels came to earth, the one to rule an empire, and the other to sweep a crossing, they would never seek to interchange their tasks. The fragment of a day, how He employed it! The fragment of a life, how He redeemed it! The fragment of a character, how He ennobled it! Yes, that is His great passion—to love and lift our fragmentary lives till they are brought into the image of His own.
George H Morrison
THE VALUE OF FRIENDSHIP
"Two are better than one.., for if they fall, the one will lift up his fellow."-- Ecc 4:9-10.


WE CANNOT have many inner friends, but sad is the life that has not its other self. The friendship of David and Jonathan, of Damon and Pythias, has passed into the current talk of the world. It is especially good for the Christian disciple to travel to heaven with a comrade, Hopeful with Christian, and Mercy with Christiana.
A friend is invaluable if we stumble or fall on the path of life. "Woe to him that is alone when he falleth." "Brethren," says the Apostle, "if a man be overtaken in a fault, ye which are spiritual, restore such an one in the spirit of meekness, considering thyself lest thou also be tempted.'" Let us watch for each other's souls; if any is falling away from the truth, or into some insidious trap, let us lift him up. Let us exercise the brotherly solicitude that Barnabas did for Paul.

Friendship ought to make our spirits glow. "How can one be warm alone?" Of course, in a spiritual sense there are divine sources of caloric. The love of Christ kindleth to vehement heat. But it is certainly easier to keep up the temperature when we have a kindred heart beside us. Perhaps this was one reason why our Lord sent forth His disciples by two and two (Mar_6:7).


Without companionship material things cannot satisfy. The ties of nature, friendship, and religious communion give a zest to a poor man's life, which the miser with all his wealth forfeits. It is all-important, not only in ordinary life, but pre-eminently in the pilgrimage of the spirit, to have fellowship with some kindred soul.
In temptation a true friend makes us more able to withstand the devil. It is a real help in the hour of trial to have a friend who will appropriate the words of our Lord, saying: "I have prayed for thee, that thy faith fail not." There is no fellowship like that of Jesus, our Faithful Friend, who lifts us when we fall, chafes us when chilled with cold, and succours us against the Tempter. Does He not make the third in the threefold cord--"Where two or three are gathered together in My Name, there am I in the midst of them" (Mat_18:20).

PRAYER
We pray for our companions in life's pilgrimage. Help us to hearten them with our courage, cheer them with our love, and bear their burdens so far as we may. For ourselves may we find in Jesus the Friend that sticketh closer than a brother. AMEN.
Source : Our Daily Walk by F B Meyer

God's View of Marriage
The best marriage is the marriage that is built on the foundation of God's Word. The Bible has a high view of marriage. It is to be a lifetime plan. The love of husband and wife is, at its best, a hint of the deeper love between a human being and God. Give honor to marriage, and remain faithful to one another in marriage. Hebrews 13:4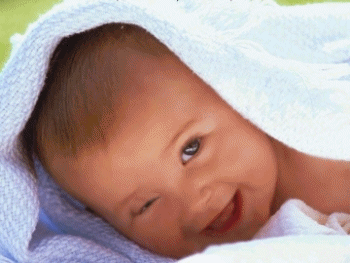 "Except the Lord build the house, they labour in vain that build it." Psalm 127:1. "In all thy ways acknowledge Him, and He shall direct thy paths." Proverbs 3:6. "And the peace of God, which passeth all understanding, shall keep your hearts and minds through Christ Jesus." Philippians 4:7.

This is the greatest rule. It really covers all the others. Put Christ first! The real secret of true happiness in the home is not diplomacy, strategy, and untiring effort to overcome problems, but rather, union with Christ. Hearts filled with Christ's love can never be very far apart. With Christ in the home, marriage will be successful. The gospel is the cure for all marriages that are filled with hatred, bitterness, and disappointment. It prevents thousands of divorces by miraculously restoring love and happiness. It will save your marriage, too, if you are willing.
Pray together.
"Pray, that ye enter not into temptation: the spirit indeed is willing, but the flesh is weak." Matthew 26:41. "Pray one for another." James 5:16. "If any of you lack wisdom, let him ask of God, that giveth to all men liberally." James 1:5.
Pray aloud for each other! This is a wonderful rule that succeeds beyond the wildest dream. Kneel before God and ask Him for true love for one another, for forgiveness, for strength, for wisdom-for the solution to problems. God has given a personal guarantee that He will answer. The praying person is not automatically cured of all of his faults, but he will have a heart that wants to do right. No family ever breaks up while sincerely praying together for God's help.

Your marriage is more than a sacred covenant with another person. It is a spiritual discipline designed to help you know God better, trust him more fully, and love him more deeply. Scores of books have been written that offer guidance for building the marriage of your dreams. But what if God's primary intent for your marriage isn't to make you happy. . . but holy? And what if your relationship isn't as much about you and your spouse as it is about you and God?

Sacred Marriage uncovers the mystery of God's overarching purpose. Because whether it is delightful or difficult, your marriage can become a doorway to a closer walk with God, and to a spiritual integrity that, like salt, seasons the world around you with the savor of Christ.

The man who finds a wife finds a treasure and receives favor from the LORD .

Visit Holy Matrimonial and Find your partner
Prophecy Chart
Mat 24:3 As he sat on the Mount of Olives, the disciples came to him privately, saying, "Tell us, when will these things be, and what will be the sign of your coming and of the close of the age?
Gal 1:3-5 Grace to you and peace from God the Father, and our Lord Jesus Christ,
who gave himself for our sins, that he might deliver us out of this present evil world, according to the will of our God and Father:
to whom be the glory for ever and ever. Amen.
Click Here to View the Bible Prophecy Chart ( Source: Google Images)
Prayer Requests
===============
Please contact us for your prayer requests at
http://www.shalomindia.com/prayer.php
Read & search online Holy Bible at http://www.shalomindia.com/bible.html
---
Today's Bible Verse : Send as a Greeting Card to your Friend

"The LORD is my strength and my shield; my heart trusts in him, and I am helped. My heart leaps for joy and I will give thanks to him in song. The LORD is the strength of his people, a fortress of salvation for his anointed one. Save your people and bless your inheritance; be their shepherd and carry them forever."
Psalm 28:7-9

"One thing I ask of the LORD, this is what I seek: that I may dwell in the house of the LORD all the days of my life, to gaze upon the beauty of the LORD and to seek him in his temple. For in the day of trouble he will keep me safe in his dwelling; he will hide me in the shelter of his tabernacle and set me high upon a rock."
Psalm 27:4-5

In my distress I called to the LORD; I cried to my God for help. From his temple he heard my voice; my cry came before him, into his ears."
Psalm 18:2-6

So do not fear, for I am with you; do not be dismayed, for I am your God. I will strengthen you and help you; I will uphold you with my righteous right hand. Isaiah 41:10
This E-Info Service is from:
Shalomindia.com, Mumbai, INDIA.
http://www.shalomindia.com

Read this news letter online at http://www.shalomindia.com/newsletter/april14.php
---
(c) 1998-2014 Shalomindia.com , Free to share all the message/articles through emails or non-commercial web sites..
---
Home Page | Newsletters Archives